Airfield Filters
Always reference the current Chart Supplement and NOTAMs for updated information. This site is not a primary reference for aviation data and is only intended to aid initial airfield discovery.
Delete Account
Are you sure you want to delete your account?
About Us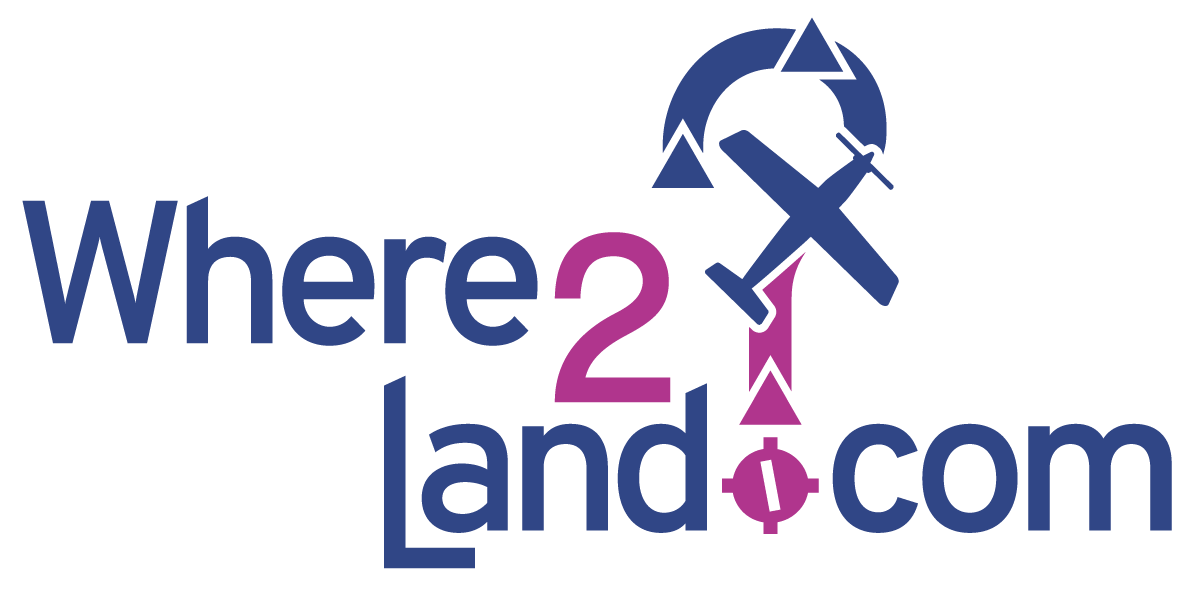 The pilot's airport finder: a site by pilots, for pilots, to find, search, filter, and plot airfields on an interactive map instead of spreadsheets and lists. A preflight planning tool for your next cross-country, training flight, $100 hamburger, or just to find a new airport to visit. Also an airport logbook- plot airports you've landed at, bucket list places to fly, and show your copilot's too!
Here's a how-to/intro video for using the site.
Where2Land.com uses FAA airfield data to provide current airfield length/width, surface, instrument approaches, towered status, and public/private use. While this site is kept current, you must reference official flight publications before flying.
This site is ad-free and your data is never sold; it is kept alive only by donations. It costs about $4/year per user if they load the map once per day, please help out by donating:

Where2Land.com's author is a pilot and hobbiest programmer, if you have a suggestion or need assistance, email: contact.where2land@gmail.com
I hope you like the site, enjoy!
-SLAYR230
Airport Lookup Tool
Enter at least 2 characters of the Airport Name, FAA Identifier, or ICAO Identifier to see a list of available airports.